We meet you where you are. Life is busy, young families have little time and less income. We are here to meet your spiritual and other needs. Join in and be fed, or, join in to feed others.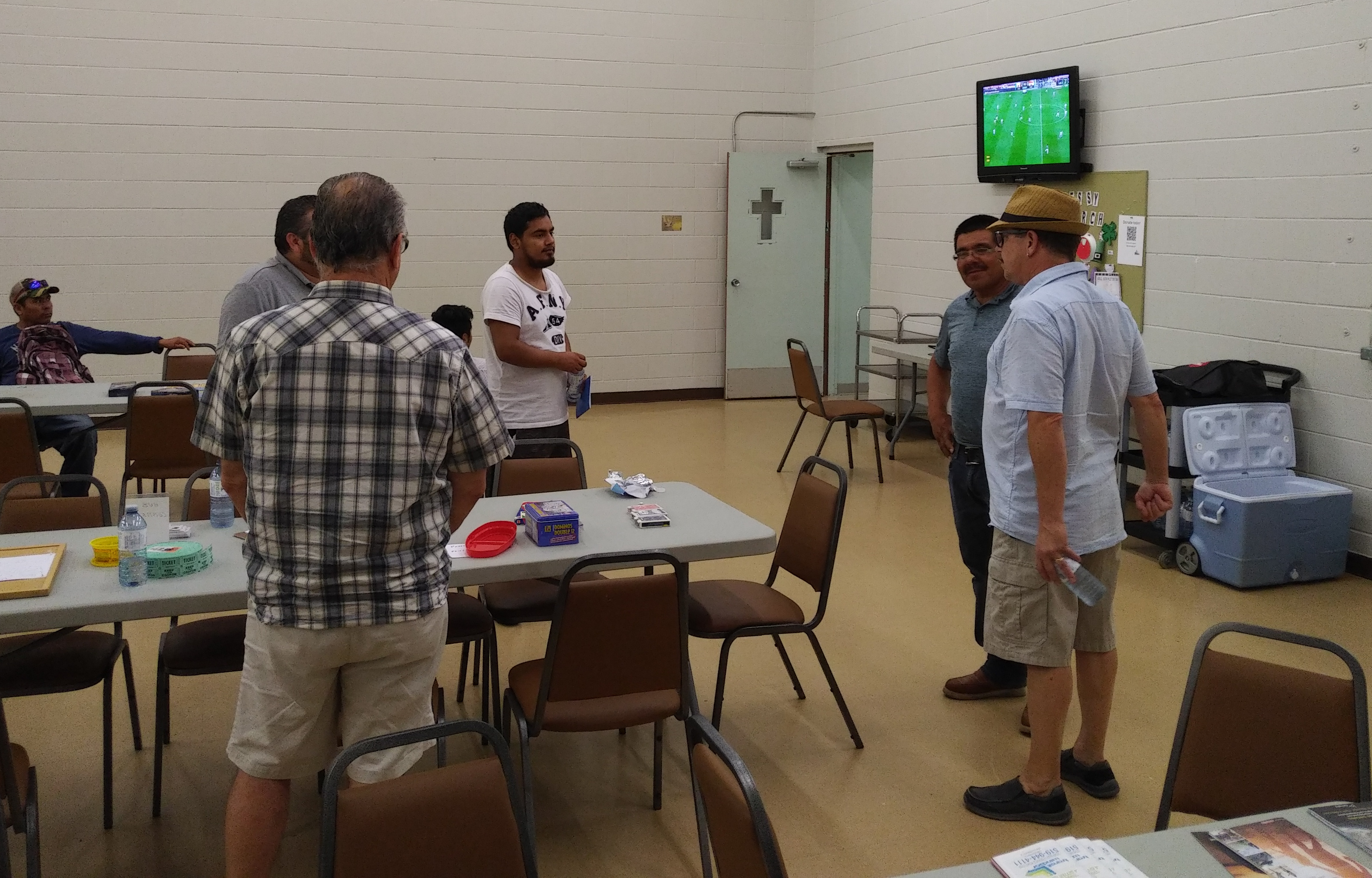 Migrant Worker Welcome Centre part of the Migrant Worker Community Program, a not for profit enterprise 519-325-0876.Their mission is "To provide a more positive balance to the life of the migrant worker by offering social, cultural, recreational and communication opportunities, while building cultural bridges with their host community." Pictured is Leamington Counselor Bill 'Soup Guru' Dunn and Deacon Perry Pawliuk engaging with workers at our drop-in.
See calendar for the bi-weekly drop-in.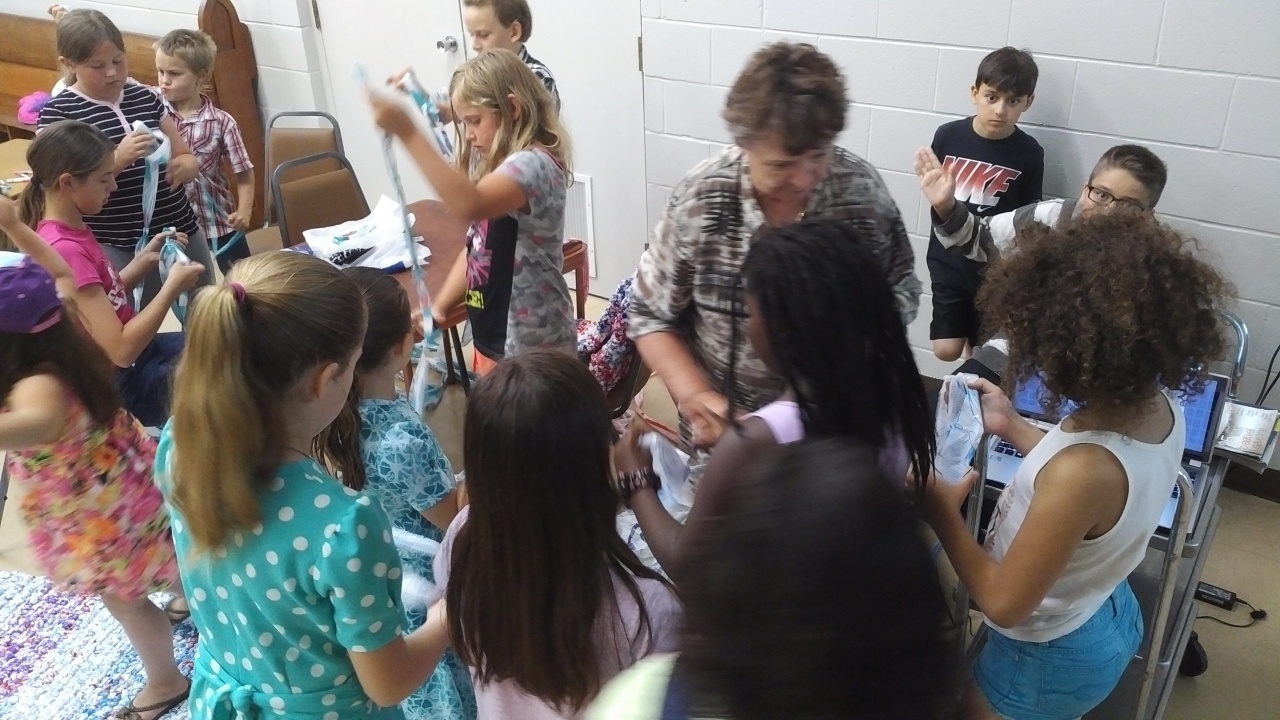 MESSY CHURCH! Church for those who haven't gone or haven't been in a long time. How does one describe Messy Church? A day with family and God is a start. Games, crafts, music, stories, prayer, and a wholesome dinner, no charge. Why? Because young families are pressed for time and cash, we don't want to be something else to squash in or race off too. Have a coffee with friends, bring the grandkids, bring nieces and nephews. Blended, broken, however you define family in this messy world, Jesus welcomes you.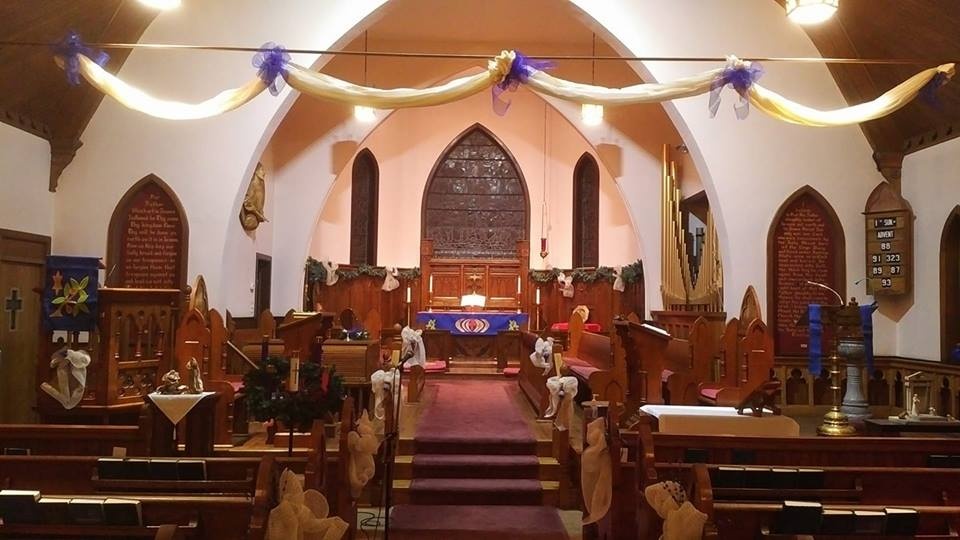 Yes, we have church-church. Is it stodgy and old fashioned or fresh and uplifting? Is it new and challenging or different, not like the old days? It is engaging and uplifting, authentic and challenging. You will find God in our midst and the Holy Spirit in action. Sunday at 8:30, word alone, 'olde' and familiar language. At 10:30 we have today's language and music with a delightful choir. There is lots of room to move and change. These services about what God wants, which is a connection with you. As each of us connect differently, we try to honour that through nuanced changes to find a common place to connect with each and every member. The music is well done, scripture read clearly and the sermons will challenge you in ways you do not expect, because Jesus challenges us. The Good News is the love of God, brought to you by the itinerant Rabbi Jesus who knocked over a few tables in his day.He also loves you beyond measure and wants both the best for you and from you.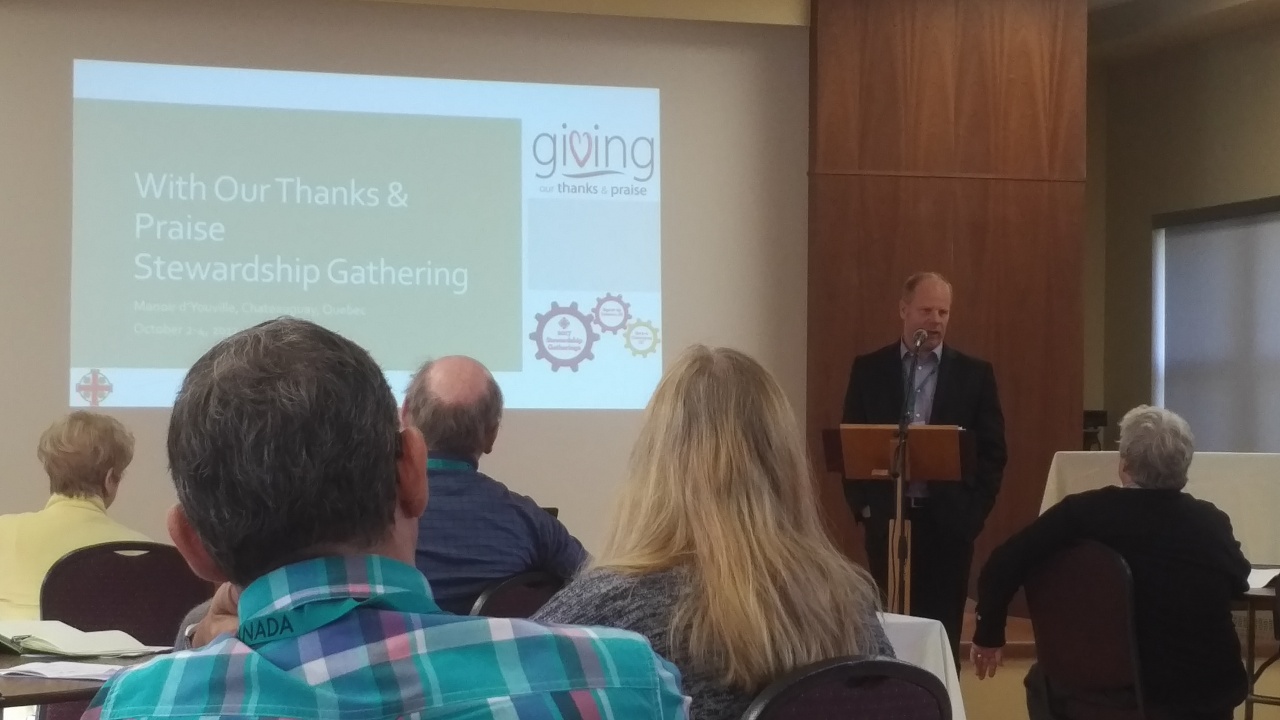 "But I don't know anything about..." Jesus is a teacher. Transformation occurs when we learn something. You can learn on your own or in a group. You can learn by listening, teaching, writing, participating. We have classes, Bible and Book studies that are growing and changing and being added. Contact us with your needs and desires and we can make a suggestion. Think about Elder college and Canterbury College at the University of Windsor as well.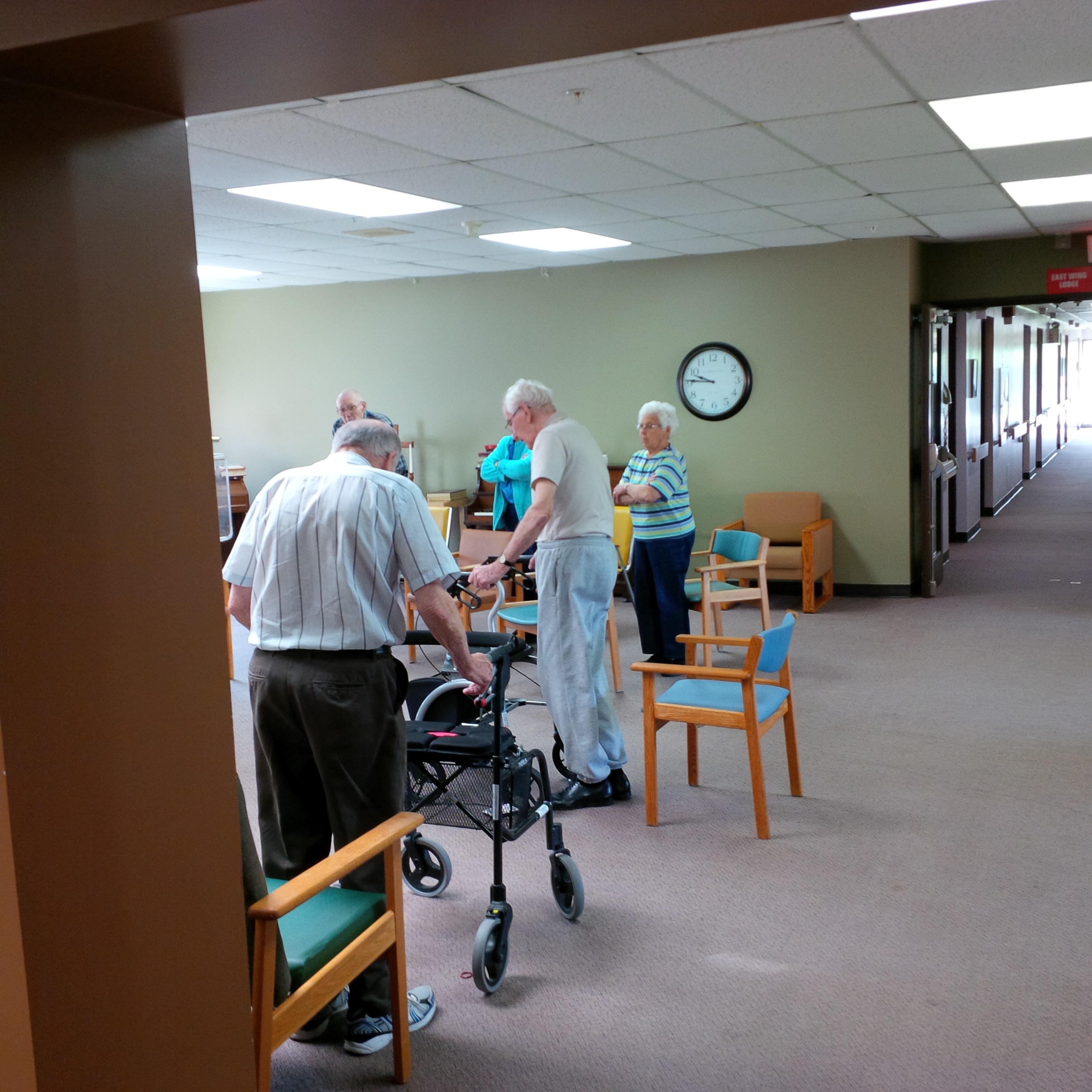 Pastoral Care is offered in a number of ways at St. John's. The church is happy to provide pastoral care and visiting to all people at home, in the hospital or other facility or at the church. A call to the office (519-326-3111) or an
email will let us know that there is a need and will offer the opportunity to set up an appointment or visit.
Home Communion is a way that St. John's cares for the members of the parish that are unable to get to church on a regular basis. Home Communion Ministers are a team of licensed parishioners, who are sent forth by the parish to take communion to our brothers and sisters who are shut-in, in their own homes. The Home Communion Minister leaves church following their own participation in communion on Sunday morning, therefore, as worship is still continuing, it is in effect bringing church to the shut-in, and reinforcing that they are still an important and valuable part of the life of the church.
Prayer List -If you wish to add the name to our Prayer List of someone who is ill, facing an operation, or dealing with troubling issues, or add the name of a loved one who has died, please contact the parish office at 519-326-3111 or by email. The parish staff and other parishioners pray daily for those on the Prayer List.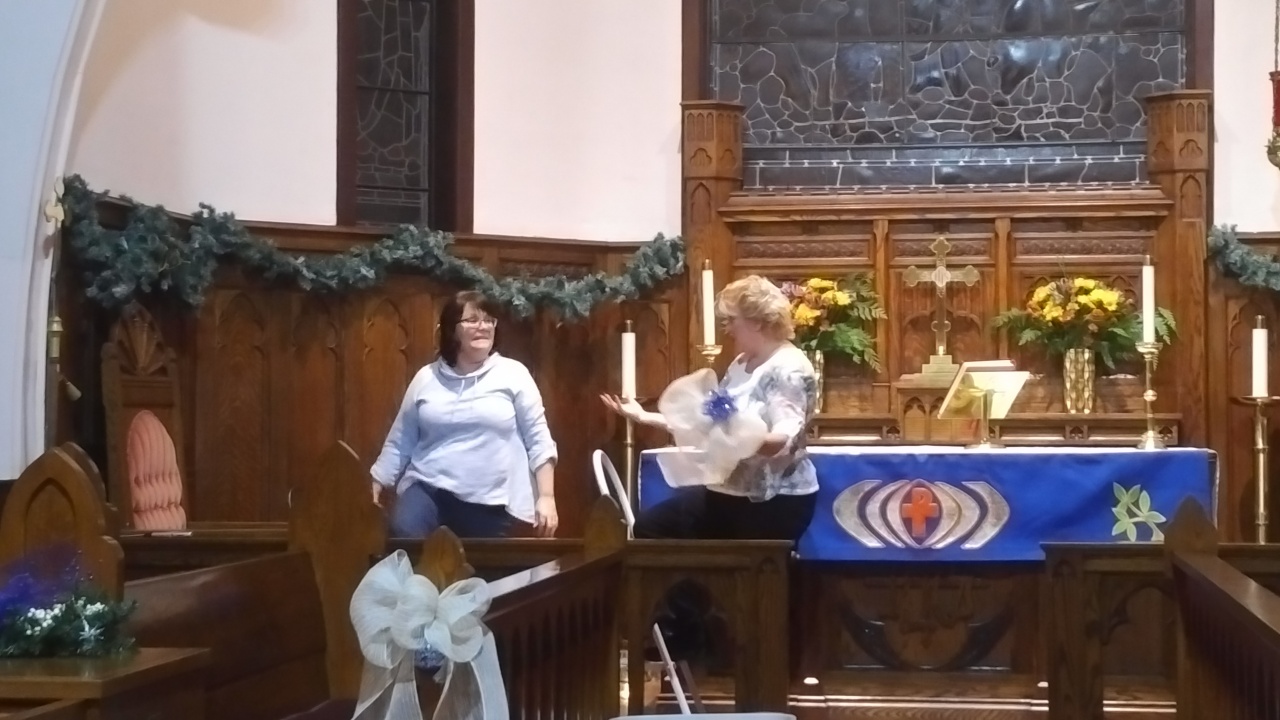 Sunday doesn't just "happen." The organist and choir practice, the clergy read and practice and write, and the church has to be set up. Setting up is the job of the Chancel, a group as ancient as Christianity. Caring for our fabrics and silver and setting up for worship and of course changing the church around to mark the seasons, weddings, baptisms and funerals. Lastly, we pull out all the stops for Easter, Christmas and Thanksgiving.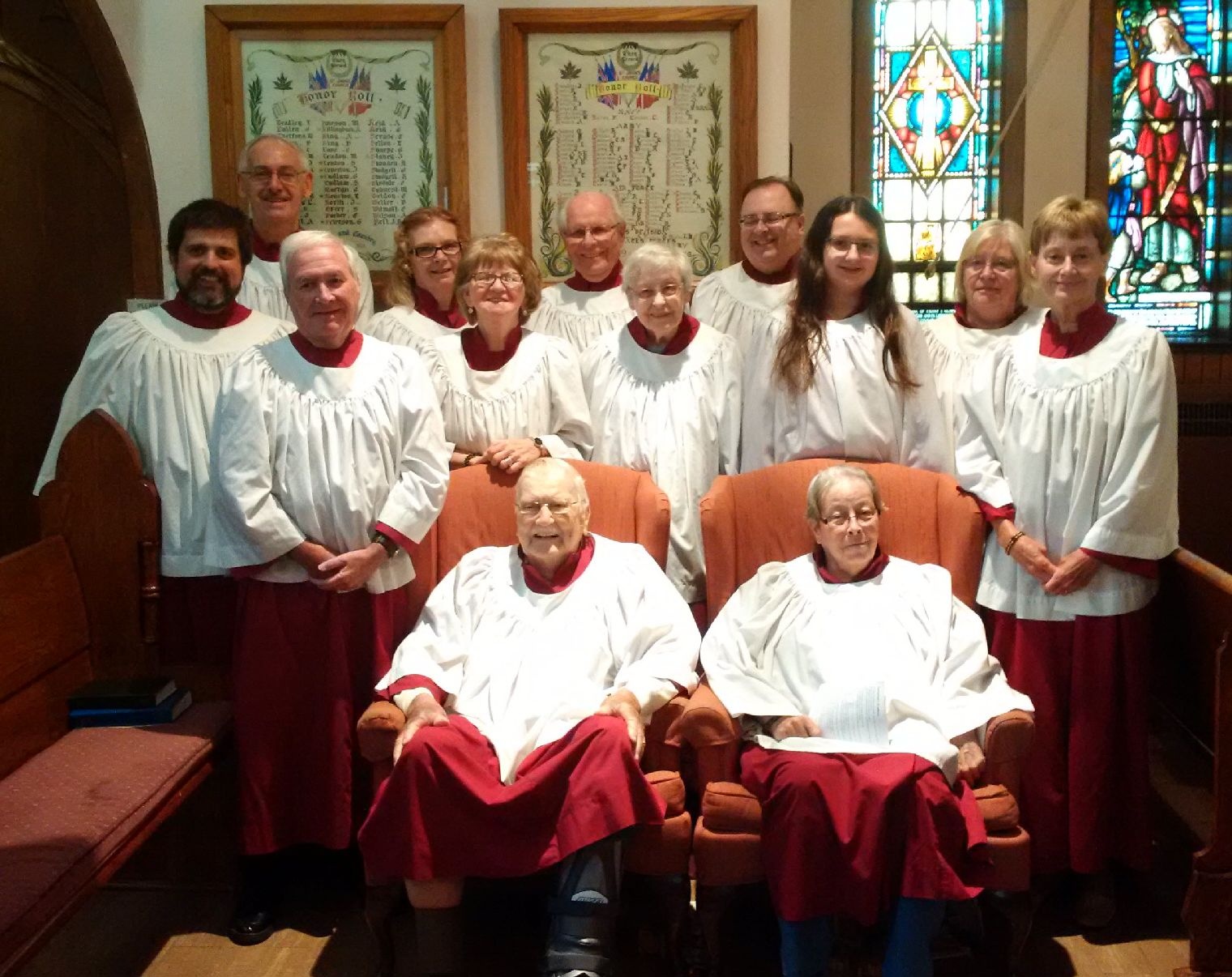 What is a church without a choir? It's still a church, and we have a choir. Under the direction of our Organist, we sing of God's Grace, Jesus' Love and the power of the Holy Spirit. There is always room for more, no experience necessary. You will grow and learn and praise. Hymns old and new for young and less young.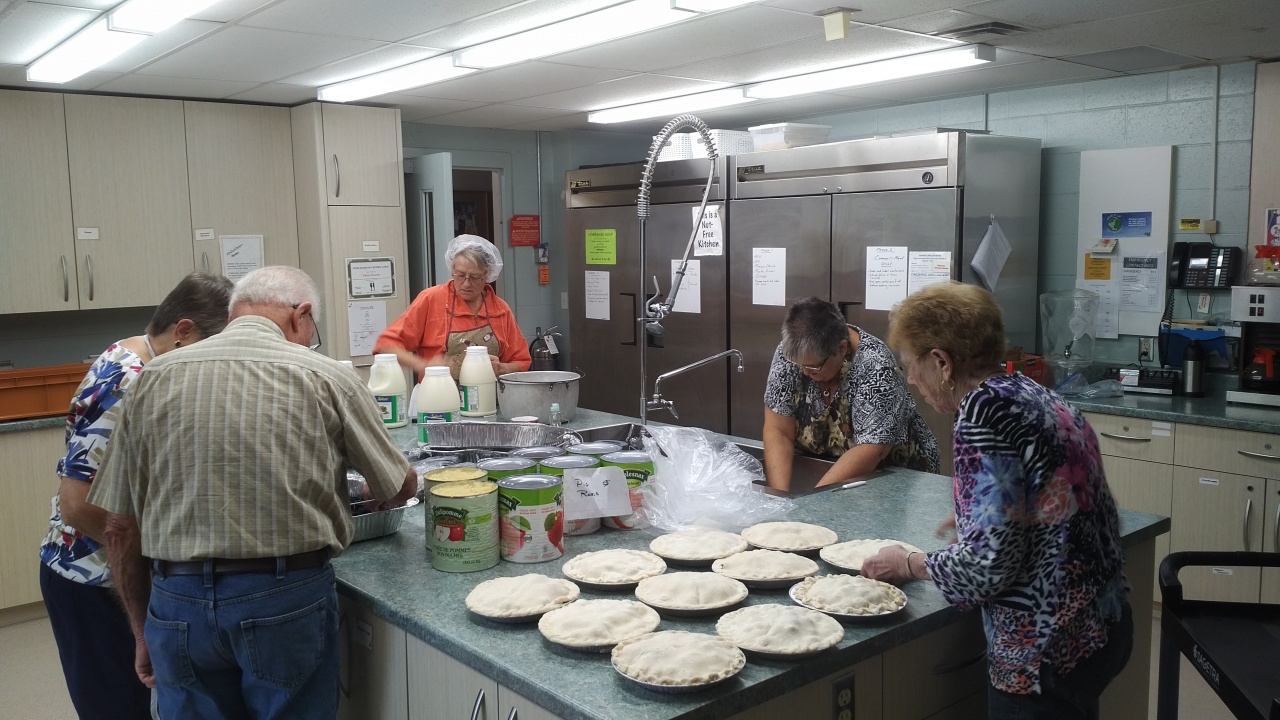 The ACW has been known by numerous names over the years. It meets the first Monday to laugh, pray, minister to each other and plan ministry. Famous for pies, the women also host birthday parties at rest homes, take meals for meals-on-wheels and seek new ways to be the hands and feet of Christ in the world.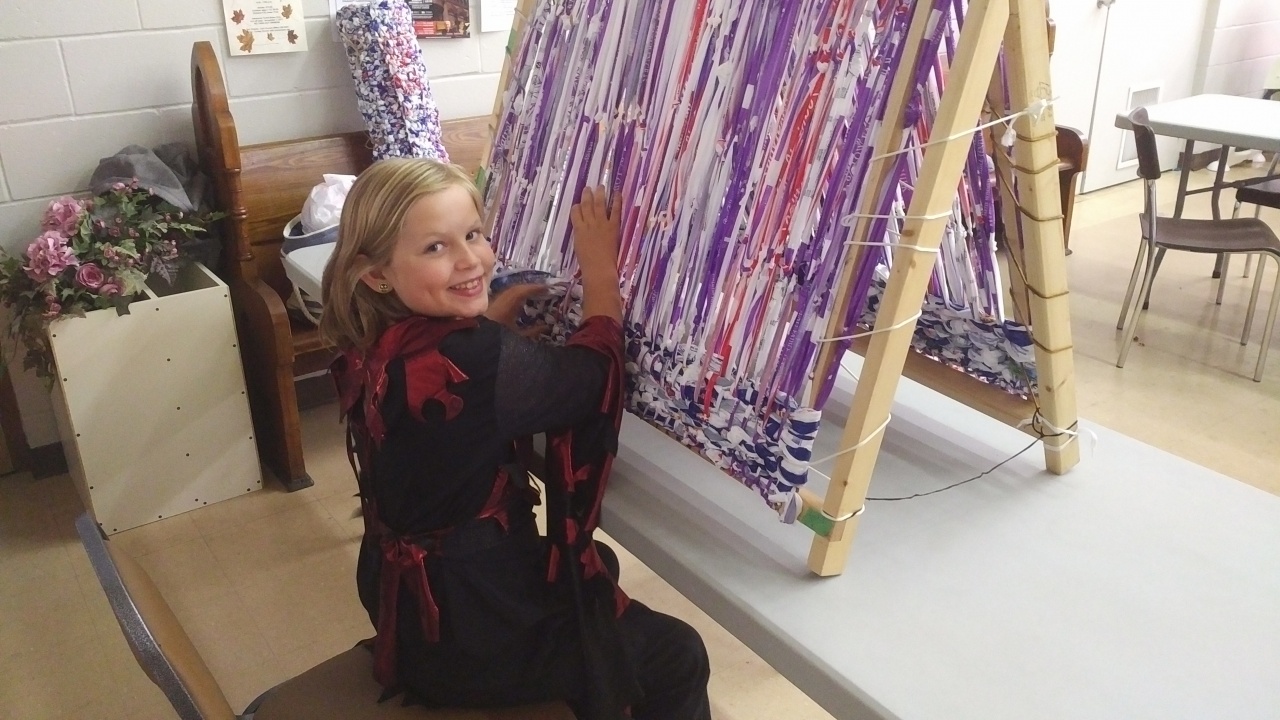 Crafters meets every Tuesday in the lounge at @ 1:30 pm. Bring your hobby or just yourself. Fellowship is first.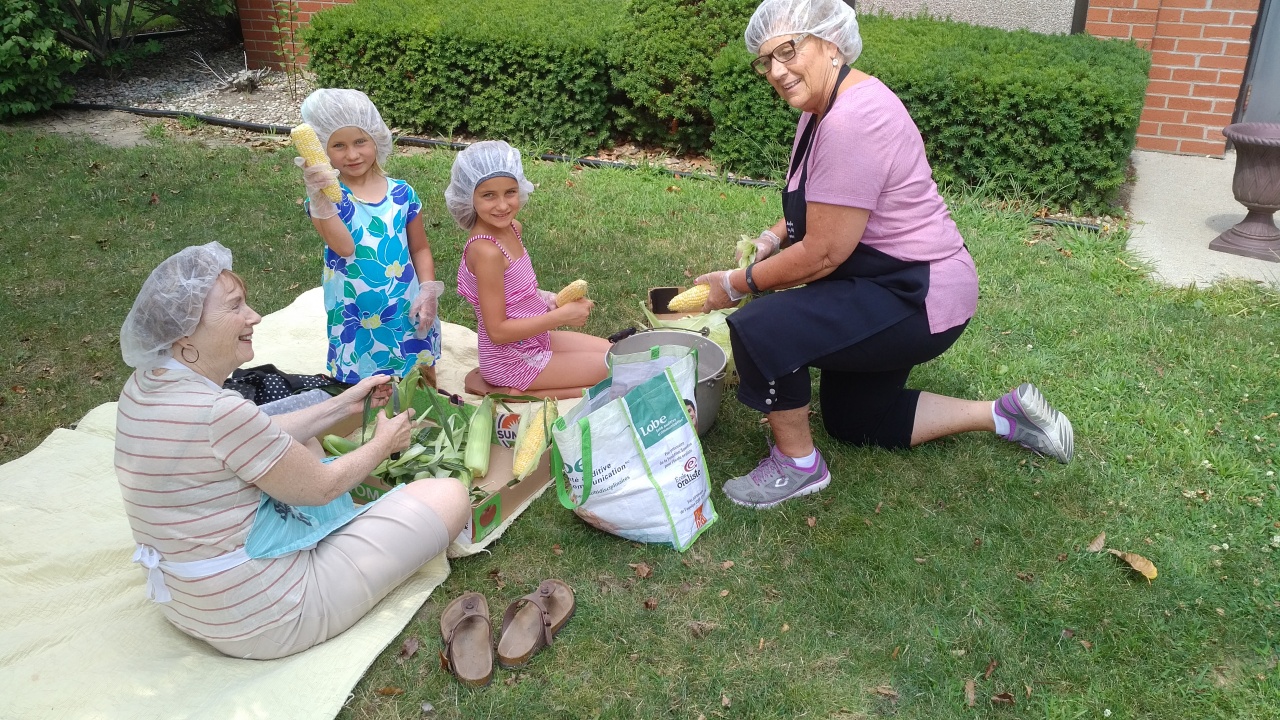 COMMUNITY MEAL For I was hungry and you gave me something to eat, I was thirsty and you gave me something to drink, I was a stranger and you invited me in, I needed clothes and you clothed me, I was sick and you looked after me, I was in prison and you came to visit me. (Matthew 25:35-36). We do that, not because we are righteous but because Jesus the face of Christ can be found in the faces of everyone. Every Wednesday from 4 to 5:00 we offer a meal to those who are hungry. You will find family and friends, and our ministers checking in with you and enjoying the dinner. Our clothing cupboard is open at that time, clothes are donated to us and are given free of charge. Nothing goes to waste.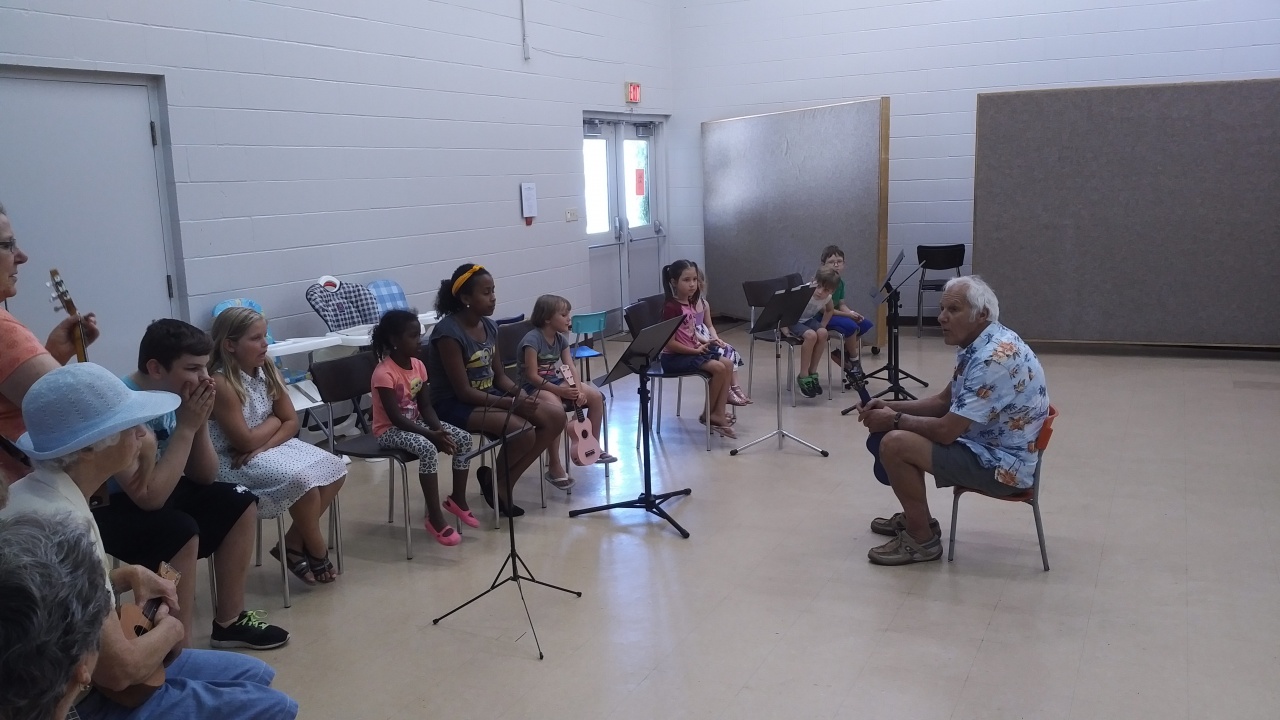 Ever wanted to learn an instrument? All ages. A beginners course in Ukulele on a Thursday afternoons at 1 pm. Ukulele's provided. This will be for people interested in playing and the cost will be $5 a session.
All funds will be donated.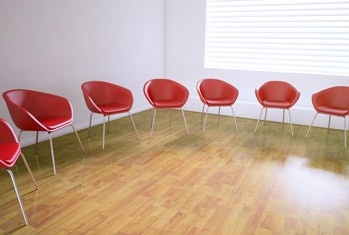 AA meets at St John the Evangelist Monday and Tuesday evenings. What is A.A.?
Alcoholics Anonymous is a voluntary, worldwide fellowship of men and women from all walks of life who meet together to attain and maintain sobriety. The only requirement for membership is a desire to stop drinking. There are no dues or fees for an A.A. membership.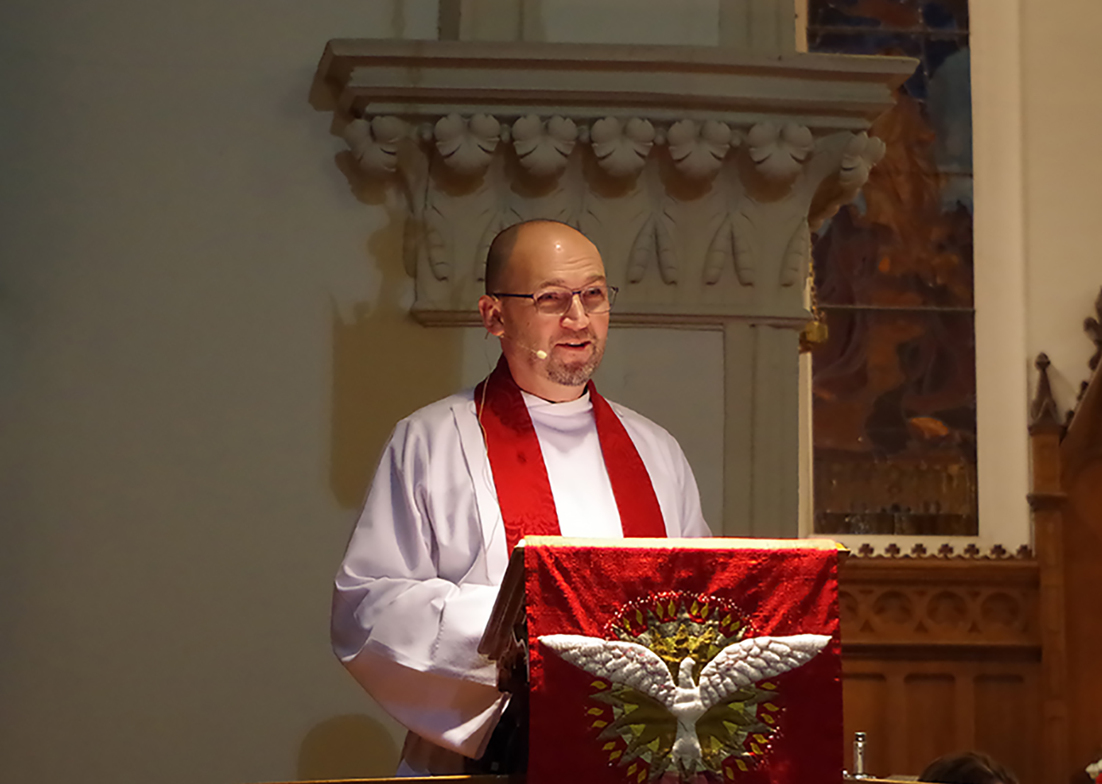 To be Anglican is to be open to possibilities, to travel the middle way, to celebrate with tradition and explore novel ways to bring Christ into our midst. our Diocesan Bishop is the Right Reverend Todd Townshend. You can begin exploring our history and ethos through our Diocese's Website and the Anglican Church of Canada..